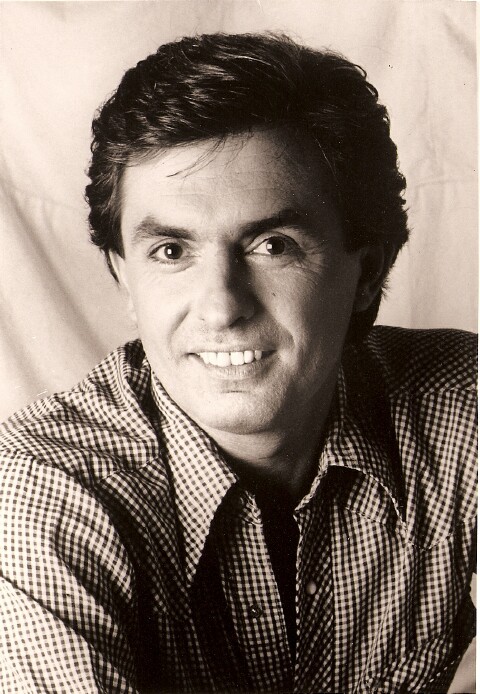 Basil Thompson Memorial Scholarship
In memory of Basil Thompson, renowned teacher, director, dancer and friend, CORPS de Ballet International is offering a $500 scholarship for a university/college male dancer to support his training in classical ballet. This scholarship may be used for university/college tuition as part of a dance program or for a ballet-based summer workshop of the student's choice. Payment will be made directly to the program of choice.
This year's winner
Ryan Hatch
from Brigham Young University
Ryan Hatch is from Lehi, Utah. He is a senior at Brigham Young University.  Throughout his college career, he has been the male soloist in Gerald Arpino's Birthday Variations in 2017 and George Balanchine's Valse-Fantaisie in 2018. This year he had the opportunity to perform soloist roles in Martha Graham's Dark Meadows, Gerald Arpino's Reflections, and George Balanchine's Walpurgisnacht Ballet. He was also chosen to be in the Honors Class at Regional Dance America National Festival (2017) and Regional Dance America Pacific Festival (2018). He is currently a senior at Brigham Young University and just finished his 4th year with BYU Theatre Ballet. He has been serving as the Theatre Ballet President from 2016-Present.
Ryan is honored to receive the Basil Thompson Memorial Scholarship. This scholarship will help him to achieve his dreams of being a professional ballet dancer. After dancing professionally Ryan plans to receive his MFA in dance and eventually teach at a University. Ryan will use this funding to pay for dance tuition which will go towards off-campus performances and experiences.
Early Bird Award
For all Current CORPS de Ballet International Members
CRITERIA
CORPS de Ballet International's Conference
CORPS de Ballet International offers two awards in the amount of $100 each.
Eligibility criteria are as follows:
CORPS de Ballet International membership must be current.
Member must submit the full conference registration fee to be considered for this award. Award winners will receive $100 directly from CORPS at the conference.
Current CORPS Members receiving the Conference Presentation Scholarship will not be eligible for the Early Bird Award.  CORPS Board of Directors and Executive Committee members are not eligible.
The Awards Committee selects awardees on a first-applied, first-paid basis.  Awards will be determined by the PayPal date or the postmark on the registration payment.  If more than two applications are received at the same time, the Awards Committee will draw names from eligible applicants.
The CORPS de Ballet International is a professional organization
dedicated to the development, exploration, and advancement
of ballet in higher education.