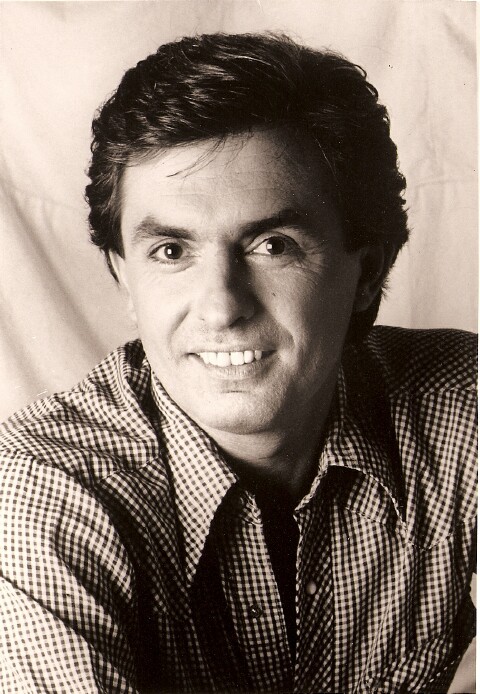 Basil Thompson Memorial Scholarship
In memory of Basil Thompson, renowned teacher, director, dancer and friend, CORPS de Ballet International is offering a $500 scholarship for a university/college male dancer to support his training in classical ballet. This scholarship may be used for university/college tuition as part of a dance program or for a ballet-based summer workshop of the student's choice. Payment will be made directly to the program of choice.
This year's winner
Daniel Cohen
from University of Utah
Daniel Cohen began his passionate pursuit of ballet three years ago at Ballet West Academy. After just a year of training he was promoted to the academy's professional training division, and after two years he was offered a traineeship. He will be entering his Sophomore year as a ballet major in the University of Utah School of Dance. He has had the honor of performing in Sleeping Beauty as Bluebird (BWA's Spring Performance, 2019), in Bruce Marks's The Lark Ascending (Utah Arts Festival, 2019), in Alejandro Cerrudo's Second to Last and Susan Jaffe's Carmina Terra (University of Utah, Utah Ballet's UBI, 2020), and most recently in a restaging of Don Quixote as Basilio (University of Utah, Utah Ballet's Spring Gala, 2020).
This scholarship gives Daniel the opportunity to continue his training in college. It encourages his aspirations to one day dance for a professional company and earn a degree in ballet. He is a person of color, LGBT+, and living with a life-long autoimmune disease. His dream is to broaden the inclusivity of the ballet world to anyone who has a passion for it regardless of gender, race, disabilities, or orientation. The honor of this scholarship supports Daniel in all of these endeavors and brings light to his heart as he adventures onward in his love of ballet.
Early Bird Award
For all Current CORPS de Ballet International Members
CRITERIA
CORPS de Ballet International's Conference
CORPS de Ballet International offers two awards in the amount of $100 each.
Eligibility criteria are as follows:
CORPS de Ballet International membership must be current.
Member must submit the full conference registration fee to be considered for this award. Award winners will receive $100 directly from CORPS at the conference.
Current CORPS Members receiving the Conference Presentation Scholarship will not be eligible for the Early Bird Award.  CORPS Board of Directors and Executive Committee members are not eligible.
The Awards Committee selects awardees on a first-applied, first-paid basis.  Awards will be determined by the PayPal date or the postmark on the registration payment.  If more than two applications are received at the same time, the Awards Committee will draw names from eligible applicants.
The CORPS de Ballet International is a professional organization
dedicated to the development, exploration, and advancement
of ballet in higher education.