President 
Shani Robison, Brigham Young University, UT
Shani Robison, Associate Professor of Dance at Brigham Young University, earned her B.A. in Dance in 1995 and her M.A. in Dance with a Performance/Choreography emphasis in 1999 from Brigham Young University. Shani is the Ballet Area Administrator and in her seventh year as the Artistic Director of BYU Theatre Ballet, the university's top ballet performing company. Shani has presented ballet pedagogical research and choreography at professional conferences in Toronto, Canada, Ohio, Texas, Colorado, Massachusetts, and New York. Three of Shani's contemporary ballet works, African Winds  in 2008, Concealed  in 2009, and Interrupted Impulse in 2012 were given the distinct honor of being selected to be performed in the Gala Concert at the American College Dance Festival Northwest Region with Interrupted Impulse selected as an alternate for the national festival. Shani was also chosen as one of two professional choreographers to set a new work on Utah Regional Ballet as part of the 2010 Choreographic Design Project.In addition to contemporary and shorter classical works, Shani has choreographed original ballets including Romeo and Juliet  (2009) and Cinderella  (2011) as well as the choreographic collaboration of The Snow Queen  (2012) for BYU Theatre Ballet. She has also restaged The Sleeping Beauty  (2013) and this year's Swan Lake (2014) for BYU Theatre Ballet. Shani has also choreographed for four BYU opera productions La Traviata  (2001), The Magic Flute (2010), The Globolinks  (2011), Amahl and the Night Visitors  (2011) and Phantom of the Opera  (2013).
Past President
Catherine Horta- Hayden, Towson University, MD
Catherine Horta-Hayden received her M.F.A in Dance from Florida State University and her B.A in Dance from Florida International University.  She is a Professor of Dance in Towson University's Department of Dance teaching all levels of the ballet technique, pointe, variations, and repertory. Mrs. Horta-Hayden also served as the Artistic Director for the Towson University Dance Company and as Assistant Provost for Academic Affairs. She is currently President of CORPS de Ballet International and is a National Association of Schools of Dance (NASD) Evaluator.  She has engaged in extensive performing and has been invited to create and restage numerous works and teach master classes internationally.  Her most recent research, Integrating rotator discs into ballet classwork,  was invited for presentation at the 2014 International Association for Dance Medicine and Science Annual Meeting in Switzerland; the 2015 Performing Arts Medicine Association Conference in Florida; and at the 2015 World Confederation for Physical Therapy Congress in Singapore.
President-Elect
Anjali Austin, Florida State University, FL
Anjali Austin is a distinguished interdisciplinary artist whose career includes thirteen years of performing with the critically acclaimed Dance Theatre of Harlem.  A vocalist and movement artist, she has performed classical, neo-classical, and contemporary works by prominent choreographers and composers from the 20th century, choreographed nationally and internationally, and is a specialized Master Trainer in GYROTONIC® and GYROKINESIS®.  Anjali holds an MFA in Interdisciplinary Arts from Goddard College, serves on the Board of CORPS de Ballet International, teaches ballet at the School of Dance at Florida State University, and is currently working on her first solo concert titled THREADS
  Treasurer
Lara Petrin, Western Illinois University
Lara Petrin was raised in the New England area, where she trained and danced with the Greater Milford Ballet Company, under the direction Georgia Deane and Laura Young, former principal dancer of Boston Ballet. Lara holds a MA in Dance Education from NYU, a certificate in Ballet Pedagogy from American Ballet Theatre and is an ABT certified teacher. Currently she is employed at Western Illinois University where she teaches ballet, modern, and tap to Musical Theatre majors and Dance minors.
Secretary
Melonie Buchanan Murray, University of Utah
 Melonie is a scholar and an artist, presently working on a her dissertation to complete a PhD in Dance through Texas Woman's University.  Her research interests lie in exploring the continual evolution of ballet training methods and performances, investigating ballet through a critical theory lens.  Topics of recent research have included analyzing the commoditization of dancers in the advertising campaigns of American ballet companies, exploring notions of ballet as a form of cultural identity, examining how gender is performed in early ballet training, and exploring ballet as a degree focus in American higher education.  Melonie's performance experience includes dancing as a Radio City Rockette, principle dancer with Wichita Ballet Theatre, and featured dancer with Musical Theatre of Wichita. Melonie is a certified in ABT's national training curriculum. Professional affiliations include Corps de Ballet International, Society of Dance History Scholars, Congress on Research in Dance, World Dance Alliance, and the National Dance Educators Organization; she has also served as an adjudicator for the American College Dance Association.
Board Members
Molly Faulkner, Palomar College
Molly Faulkner is a Professor of Dance at Palomar College. She has her Ph.D. from Texas Woman's University, her M.F.A. from the University of Iowa, and her B.F.A. from the University of Arizona. She has danced professionally with Ballet Arizona, Arizona Dance Theatre, Tokyo Disneyland, and was the Muppet Grover on an International Tour of Sesame St. Live. She has taught and choreographed across the US, and Sweden and is master teacher and choreographer for Burklyn Ballet Theatre in Vermont. Her research interests include educational leadership, feminist pedagogy in ballet, and comedy in dance.
Jessica Zeller, Texas Christian University
Jessica Zeller, Assistant Professor of Dance at Texas Christian University, holds a PhD in Dance Studies and an MFA in Dance from The Ohio State University, and a bachelor's degree in Dance/Arts Administration from Butler University. Her forthcoming book, which unearths the work of several European and Russian ballet pedagogues in early twentieth century America, is under contract with Oxford University Press. Zeller chairs the CORPS Archives and History Committee, and joins the Board of Directors in 2015.
Courtney B Harris, Virginia Commonwealth University, VA
Courtney Harris began her professional career at the Houston Ballet where she danced a diverse spectrum of roles in classical and contemporary reparatory. Upon earning a BFA in Dance from Cornish College of the Arts in Seattle and an MFA from The Ohio State University's Department of Dance, Harris retired from her performing career to deepen her creative practice as a dance-maker and scholar. Most recently, she produced a multi-media immersive theater performance that merged dance and theater with art, film, and sound installations. Her dance films have screened at International dance and LGBTQ film festivals all over the world, including screenings in India, Switzerland, Scotland, Argentina, France, Toronto, Finland, London, Ireland, Sweden, and Vancouver, as well as prestigious dance festivals such as Dance On Camera and Dance Camera West. She has presented research at National Dance Education Organization, The Image Conference, and CORPS de Ballet International, where she also serves on the Board of Directors as the Treasurer. Harris, an Assistant Professor of Dance, currently teaches in Richmond at Virginia Commonwealth University and has enjoyed the past four summers as dance faculty at the American Dance Festival.
Molly Lynch, UC Irvine
Molly is an award winning choreographer and artistic director, currently an Associate Professor of Dance and associate Dean – Undergraduate Affairs at UC Irvine. She teaches ballet, pointe, partnering, repertory, and arts management.  Ms. Lynch is the Founder and Artistic Director of the National Choreographers Initiative,  She was the Artistic Director for Ballet Pacifica from 1988-2003. During her tenure, Ms. Lynch established Ballet Pacifica as Orange County's leading professional dance company and one of the area's top performing arts organizations. She has also served as an artistic consultant to Irvine Barclay Theatre and the Segerstrom Center for the Arts. Ms. Lynch has choreographed ballets for Singapore Dance Theatre, Ridgepointe Ballet, Festival Ballet Theatre, Sacramento Ballet, Nashville Ballet, BalletMet, and Dance Collage. She has presented her research at the NDEO conference and the Corps de Ballet International conference. She was the recipient of the 2001 Choo San Goh Award for Choreography. In 2007 she received the Outstanding Arts Organization Award for her National Choreographers Initiative from Arts Orange County. In April 2008 she was honored with the Irvine Barclay Theatre's prestigious Jade Award for extraordinary leadership and creativity.
Karen Dearborn, Muhlenberg College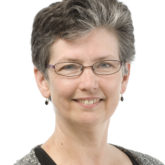 Ms. Dearborn is the founder and Chair of the dance program at Muhlenberg College in Allentown, PA. She has choreographed more than 80 works in concert dance, theatre, and musical theatre, including National Tours of the Tony Award-winning National Theatre of the Deaf and several Equity theatre companies. As a dancer, she performed professionally for 12 years in concert dance and musical theatre productions. Her research interests include performance studies, disability studies, and dance pedagogy, and her writing has been published in the Journal of Dance Education and the book Performing Magic on the Western Stage (Palgrave 2008). She has presented papers at numerous conferences including National Dance Educators Organization (NDEO), Congress on Research in Dance, and the National Dance Association. Currently she serves as Treasurer of the American College Dance Association (ACDA), Chair of Support and Mentoring Committee for CORPS de Ballet International and is a member of NDEO and AEA. As an educator she has received both the Sprira and Lindback Awards for Distinguished Teaching and in 2015 the Allentown Arts Commission presented Ms. Dearborn with an Arts Ovation Award for Outstanding Achievement in Performing Arts.